Webinar Lecture
Myths and Misconceptions 
in the Debate 
on Russia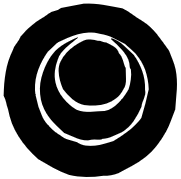 James Sherr OBE
October 6, 2022
On October 6, 2022, the Kyiv School of Diplomatic Arts had the honour to host the lecture by Mr. James Sherr OBE, Senior Fellow of the Estonian Foreign Policy Institute at the International Centre for Defence & Security in Tallinn; Associate Fellow, Russia and Eurasia programme at Chatham House.
The lecture's theme was inspired by the Chatham House report "Myths and misconceptions in the debate on Russia: How they affect Western policy and what can be done".
The meeting took place as a part of the project of the Kyiv School of Diplomatic Arts – Countering Fake Histories in International Politics and Propaganda.
This project's mission is to explore the ways that may help to neutralize those politicized quasi-historical discourses that are employed in the attempts to justify the acts of aggression, land grabs, the subjugation of other nations, or similar actions detrimental to the international order.
The case of the Kremlin's flows of such disinformation is something the global community simply cannot ignore…
The webinar's audience embraced the faculty members and students of 12 Ukrainian universities, as well as their counterparts from several other countries, including Georgia, Turkey, India, the Czech Republic, Finland, Norway, the United Kingdom, and the United States of America.