Discussion Series
Diplomatic Talks:
Universities Meet Diplomats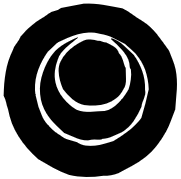 Session with
Mr. Roman Pyrih
Counsellor at the Embassy of Ukraine to Kenya
December 21, 2022
On December 21, the Kyiv School of Diplomatic Arts (KSDA) launched the series of online discussion meetings within which the students and the faculty members of Ukraine's educational institutions, as well as young activists of the civil society organizations will be able to converse with Ukrainian and foreign diplomats. The series is a part of the KSDA's project Civil Education vs. Disinformation: Countering Fake Histories in International Politics and Propaganda.
The guest of the first event within the said diplomatic talks was Mr. Roman Pyrih, Counsellor at the Embassy of Ukraine to Kenya. Prior to his current posting, Mr. Pyrih served at Ukraine's diplomatic missions in Vietnam, India, and South Korea. He is an author of numerous articles on the history of diplomacy and the role of religions in international relations.
The meeting brought together the representatives of 11 Ukrainian universities located in Kyiv, Mykolaiv, Kharkiv, Nizhyn, Odesa, L'viv, Chernivtsi, Uzhhorod, and (in the case of one institution that had to be relocated due to Russia's invasion) in Kamianets-Podilskyi.