Discussion Series:
Turkey:
Society, Identities,
and the Impact of Russian Propaganda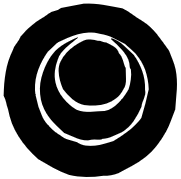 Discussion with
Dr. Yevhenia Gaber,
Centre in Modern Turkish Studies,
Atlantic Council
March 30, 2023
The Kyiv School of Diplomatic Arts had the pleasure of hosting Dr. Yevhenia Gaber – one of Ukraine's leading experts on Turkey.
Dr. Gaber is a nonresident senior fellow at the Atlantic Council and a nonresident senior fellow at the Center in Modern Turkish Studies at the Norman Paterson School of International Affairs (Carleton University, Canada). Previously, she served as a foreign-policy advisor to the prime minister of Ukraine, the deputy director of the Diplomatic Academy of Ukraine at the Ministry of Foreign Affairs, a diplomat and a political affairs desk-officer at the Embassy of Ukraine in Ankara, and assistant professor at the International Relations Department of Odesa National Mechnikov University.
The meeeting offered a perfect opportunity to delve into the political mentality and the cultural codes of Turkey's society, especially in connection with the present-day views on the history of the country and its neighbourhood, as well as on the war waged by Russia against Ukraine.
It is on these very matters that Dr. Gaber provided meticulous guidance to the students and the faculty members of 11 Ukrainian universities participating in the KSDA's project "Civic Education vs. Disinformation: Countering Fake Histories in International Politics and Propaganda".  
The event took place as a part of the project's Seminar "Turkey, Ukraine, and The Black Sea Region: The Past in the Politics of the Present".  

To watch
the video recording
of the discussion meeting (In Ukrainian)
please click