Online Conference:
Universities

as Actors

in Combatting
Disin

formation

and History-Focused Propaganda
at the International Level
May 15, 2023
On May 15, the Kyiv School of Diplomatic Arts held an online conference for the universities engaged in the project "Education vs. Disinformation: Countering Fake Histories in International Politics and Propaganda".
The conference's agenda included the Honorary Guest Address by Ms. Iryna Borovets, Director General of the Department General for Public Diplomacy and Communications at the MFA of Ukraine, who spoke on the priorities of Ukraine's public diplomacy and the potential part in it to be played by the country's intellectual centers.
The panels of the event allowed to overview the results of the project, above all – the development of the innovative training program on countering history-focused disinformation, as well as the creation of the network of institutions resolved to embed such programs into the system of higher and civic education.
In connection to the latter, the participants reached the agreements regarding the susequent collaboration which is to combine the efforts of the Ukrainian and foreign centers of learning with the state agencies responsible for building friendly relations with the publics abroad and preventing the negative impact of disinformation flows on international audiences.
Institutions represented at the event: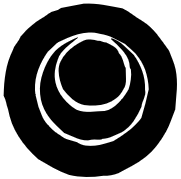 Pact-Ukraine
Kyiv School of Diplomatic Arts (Kyiv, Ukraine)
Vadym Hetman Kyiv National Economic University (Kyiv, Ukraine)
National University of Life and Environmental Sciences of Ukraine (Kyiv, Ukraine)
Nizhyn Mykola Gogol State University (Nizhyn, Ukraine)
Bohdan Khmelnytsky National University (Cherkasy, Ukraine)
Ivan Franko National University (Lviv, Ukraine)
Uzhhorod National University (Uzhhorod, Ukraine)
V. N. Karazin Kharkiv National University (Kharkiv, Ukraine)
Odesa I. I. Mechnikov National University (Odesa, Ukraine)
Petro Mohyla Black Sea National University (Mykolayiv, Ukraine)
Volodymyr Dahl East Ukrainian National University (presently located in Kyiv, Pereyaslav-Kmelnitskyy, and Dnipro, Ukraine)
Oles Honchar Dnipro National University (Dnipro, Ukraine)
Yuriy Fedkovych Chernivtsi National University (Chernivtsi, Ukraine)
The meeting was held as a part of our project
"Civic Education vs. Disinformation: Countering Fake Histories
in International Politics and Propaganda".
The information about this initiative